Now what do you need us to help you with?
Registry wedding, church wedding, blessing, renewal of vows.
Wedding Rings - A pair of Gold rings, inscribed with your names and the date.

Bridal Gown Hire - Choose from a selection according to size.
Confetti, balloons and decorations. - Have the venue decorated.
Wedding Video & Photographs - Presented in a keepsake Album or on a page in the web and a disk.
Wedding Cake - Single or tiered traditional, or pick a theme.
Catering & Reception - What's the venue? Traditional Cypriot to 5* Hotel.
Wedding DVD - A great memento.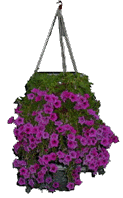 Wedding Flowers - A traditional touch - design your posy.
Transport - An old bus, a Mercedes stretch, a Jag or a helicopter?
Wedding Gifts - Don't know what to get the happy couple?
Honeymoons - villas - hotels - cruises - trekking - diving - sailing - relaxing.

To put this in perspective please fill in our - 'help you plan it' no obligation form here.